Lost & Found
This page gives details of members equipment lost or found on club waters. Requests for an entry or claims should be emailed to the club secretary and include the members full name and membership number together with the relevant details of the equipment.
Found
30/9/2021 Found river Wid. Writtle, Quiver tips - in tube in field downstream of blue bridge
30/3/21 Found at Thoby Wood a set of keys in the lock
11/3/21 Found at Thoby Wood, Bite alarm and bank stick
24/2/21 Found today at Parsonage Farm a pair of mens prescription glasses tortoise shell frames
3/10/20 Found a pair of prescription glasses at Dodds Farm yesterday evening (approx. 18:30) on the path back to the car park
14/9/20 Found at Parsonage at 06:05 a bucket.
12/7/2019 While fishing at Southminster pit 6 I pulled from the water two end sections of a fishing pole. It has pink elastic on it.
13/3/19 A pair of glasses were picked up from the left hand side of the Thoby Wood as you look down towards the narrow end of the water from the dam wall.
24/10/18 Whilst we were clearing out branches and rubbish from the big lake at Straits Mill we pulled out a rod and reel attached, if you can describe them we will be happy to return them to the owner with perhaps some words of advice. Call Geoff on 07745454758
9/10/18 (Tuesday) by field/bank of river Roding - downstream of shonks mill an unhooking mat and weigh sling with blue hand towel (RETURNED)
5/9/18 Found at Southminster pit 3. Sections 3 + 4. Caught in the swim just in side of gate. Roach pole.
3/7/18 Green trolley with bright coloured wheels 3rd July 2018. Would the person who found this please contact the club secretary Thank you
23/6/18 A new unused carp mat on far side of field lake
26/2/2018 Found at Straits Mill a small green bag
15/1/2018 Dodds Farm, water bottle in carry case
2/1/2018 (Returned) Found at windmill Lakes a Rod Bag with rods
6/10/17 Today at Parsonage Farm gold ring found at first swim right side coming from car park.
21/8/17 Found at Asheldham in which I believe is the Meadow swim, a threaded knob which holds the handle on a fixed spool reel.
14/8/17 Found at Southminster today, gentleman's gold ring.
20/7/17 Margin whip at Hicks Farm
Lost
30/1/2022 Bicknacre Jacklett's Farm – Ridgemonkey Collapsible Bucket (Left in 2nd peg on RHS when looking from carpark)
4/9/21 Lost Deeper Start sonar at Laundry lake yesterday due to a crack off.
2/9/21 Lost a top kit with pink elastic over Southminster a couple of weeks ago it has a red sticker also on no2 section with possible small piece of no 4 section as well.
8/6/21 I left green and black rod rest with brown extendable Bankstick in 1st peg right of car park I was fishing with a friend I vacated swim 3 30 pm he stayed and told me a man and woman turned up shortly after in same peg
10/5/21 I was fishing barley lands today and have left my net in peg5 it is ngt and has a green mesh
8/5/21 lost korum packaway weighing sling and green and black groundwater riddle sat 8th May 4pm is either left in peg 3rd or 4th swim along on Bank opp car park or fell off barrow on way back to car park
6/12/20 JRC landing net spreader block at Barelylands
26/7/20 Swan Lake, John Wilson 12 foot Avon, and the reel a Daiwa 3000.
29/6/20 Tonight been to willowmere and unlocked the gate to come out there were two other cars behind, so left the gate unlocked. Unfortunately eft key in the padlock. The last car would have locked the gate and found the key in it. It's on a west ham key ring if anyone hands it in
9/6/20 Two carrier bags containing two bags of Innovate boilies and a bait box plus a hoody if anyone has found them and would like to return them I can arrange to meet, the hoody is a small size as it belongs to my son James
5/6/20 Black carp rod and shimano carp reel lost at Dodds Farm lower lake
4/6/20
Lost in Swan Lake Shimano AX 10 rod with Shimano 4000 reel if anyone catches it!! it would be nice to be reunited.
16/11/19 Lost 42 inch rubberised triangular landing net I believe at Thoby Wood possibly on 16th November.
25/7/19 A set of wychwood dual screen two handles scales, and case were left on the lake at Straits Mill on Thursday 25th July in the evening. Can the person who found them please email the club Secretary, a reward is offered for their return.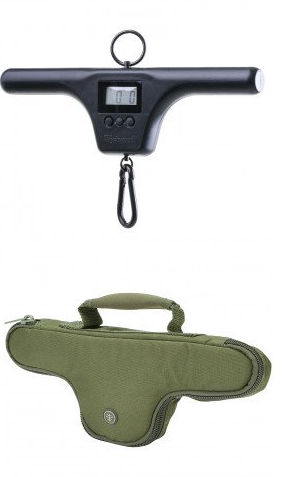 18/7/19 I lost the top half of my two piece Shakespeare carp rod after fishing Pit 1. On Thursday, 25 July I spoke to Roy, bailiff, and he learned from Dave that it had been found and left by the entrance to Pit 3. It is not there now so whoever picked it up for safe keeping please contact the BDAC Secretary
5/3/19 Lost reading glasses at Jackletts Farm on 5th March. I was fishing on the car park bank a few swims down on the right from portaloo if facing the lake. Think it's the last swim before the corner. My glasses are black framed and in a black case.
1/9/2018 Lost Sonik SKS receiver at Bicknacre Jackletts Farm this morning 1st of September. I think I left it in the Portaloo on top of the loo roll holder.
3/6/2018 Within the last couple of months I have lost the screw in butt section for my Drennan float rod.I think probably at the river Pant or Parsonage farm
3/5/2018 I was at laundry lake fishing and I left a Greys gt 12.6 extreme spod rod ,shimano aerlex 7000 spod reel with blaze orange braid in a trakker rod sleeve I would appreciate their return they was a birthday present reward offered
Lost at Asheldham in early January 2017 a 12ft carp rod with a Shimano 5010 reel. It was made up with a polaris float but folded in two. £50 reward for it's return.